Bill to expand dermatology access advances
Dermatology services conducted through asynchronous review could be covered by a patient's individual health insurance under a bill advanced from general file March 5.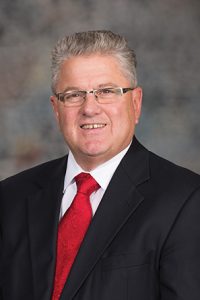 LB760, introduced by Seward Sen. Mark Kolterman, defines asynchronous review as the acquisition and storage of medical information at one location that is then forwarded to or retrieved by a health care provider at a different location for evaluation.
Under the bill, beginning Jan. 1, 2021, asynchronous review that is deemed medically necessary could not be excluded from a health insurance policy solely because it is delivered asynchronously.
"[The bill is] the only way I can see that we can help people in rural Nebraska," Kolterman said.
A Banking, Commerce and Insurance Committee amendment, adopted 36-0, would require that asynchronous review delivered through telehealth be reimbursed at a rate negotiated between the provider and the insurer.
Lawmakers advanced LB760 to select file on a 35-0 vote.