Omnibus judiciary bill advanced
Lawmakers gave first-round approval March 5 to a bill that would make several changes to judicial procedure.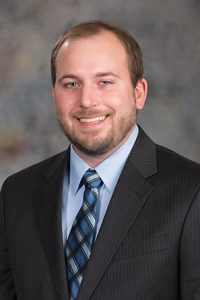 LB881, sponsored by Lincoln Sen. Matt Hansen, would eliminate the court's authority to deduct fines automatically from otherwise encumbered portions of an offender's bond.
An offender's bond should be returned at the conclusion of a case, Hansen said, and then the court can assess that person's ability to pay a fine.
"Just because you were able to scrape together the money to post bond, doesn't mean you can actually afford it," he said.
Omaha Sen. Steve Lathrop introduced an amendment that instead would allow an offender to choose whether or not they wanted fines deducted from their bond.
The amendment was adopted 35-0.
A Judiciary Committee amendment incorporated provisions of nine additional bills:
• LB213, sponsored by Omaha Sen. John McCollister, which would allow a person sentenced to community service to apply to have their conviction set aside;
• LB282, sponsored by Hansen, which would require the court to appoint counsel when setting bond for an indigent defendant;
• LB776, sponsored by Bennington Sen. Wendy DeBoer, which would allow evidence from an expert witness regarding eyewitness testimony to be admitted under the Nebraska Evidence Rules;
• LB777, sponsored by DeBoer, which would replace references to infractions, misdemeanors and felonies and use the term "offense;"
• LB945, sponsored by Omaha Sen. Machaela Cavanaugh, which would require cities of more than 100,000 people to prepare an annual report on untested sexual assault evidence collection kits;
• LB1007, also sponsored by Hansen, which would reduce the time between court reviews of a person's competency to stand trial to every 60 days;
• LB1041, sponsored by Lincoln Sen. Patty Pansing Brooks, which would clarify the process for making a grand jury transcript publicly available when convened to investigate the death of a person in custody or detention;
• LB1180, sponsored by Omaha Sen. Justin Wayne, which would increase the number of alternate jurors a court can impanel to six; and
• LB1181, also sponsored by Wayne, which would provide that a person cannot be held in custody while awaiting trial on an offense for a period of time longer than the maximum sentence for that offense.
Following the 33-0 adoption of the committee amendment, senators voted 31-0 to advance the bill to select file.