Transportation load limit exception advanced
Farmers would have expanded transportation options under a bill advanced from general file March 3.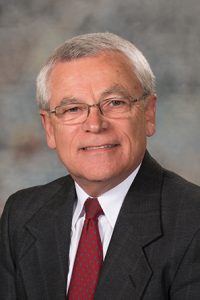 Currently, the state Department of Transportation, Nebraska State Patrol or local authorities can issue permits authorizing a person to move objects greater than maximum weight and load limits set in state law.
One of these permits allows a person transporting grain to exceed vehicle weight limits by 15 percent and length limits by 10 percent to transport grain from the field to storage, market or stockpile in the field, or from stockpile to market or factory when failure to do so would mean economic loss.
LB931, sponsored by Hastings Sen. Steve Halloran, would expand the permit to apply to transport of grain directly from farm storage to market.
The bill would help modernize state statutes, Halloran said, and give peace of mind to farmers.
"This bill helps clarify the language in current statute regarding transporting grain to market and ensures that farmers can deliver their harvested grains from farm storage to market without being penalized for being overweight if they are stopped by a carrier enforcement officer," he said.
The bill also would allow single-axle trucks to exceed single axle and gross weight by up to 15 percent for transport from farm storage to market or factory, up to 70 miles.
A Transportation and Telecommunications Committee amendment, adopted 38-0, would allow the maximum load of seasonally harvested grain to be increased for tandem axle, group of axles or on the gross weight by 15 percent for transport from farm storage to market or factory without a permit.
Bayard Sen. Steve Erdman supported the proposal.
"This is a commonsense bill that makes a difference for agriculture and makes a difference for the state of Nebraska," he said.
Senators advanced LB931 to select file on a 41-0 vote.