Omnibus banking bill clears first round
A measure that would make several updates to Nebraska banking law was amended to become an omnibus banking bill and advanced from general file Feb. 18.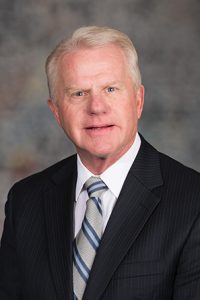 Among other provisions, LB909, introduced by Sen. Matt Williams of Gothenburg, would:
• allow minors to establish deposit accounts;
• repeal obsolete language in the Nebraska Banking Act related to report publication;
• allow the director of the state Department of Banking and Finance to examine licensees at his or her discretion;
• grant state-chartered banks, savings associations and credit unions the same rights, powers, privileges and immunities as federally chartered entities doing business in the state as of Jan. 1, 2020; and
• allow certain employees of the state Department of Banking to borrow from a financial institution chartered by the department. The department director, deputy director, counsel, attorney or financial institution examiner still would be prohibited from such borrowing.
A Banking, Commerce and Insurance Committee amendment, adopted 47-0, added provisions of LB853, also introduced by Williams, which would allow a financial institution to notify a caretaker or other third-party reasonably associated with a vulnerable adult or senior of suspected financial exploitation.
The provisions would allow a financial institution to place up to a 30-day hold on suspicious transactions and indemnify a financial institution's employees, officers and directors from civil, criminal or administrative liability for any transaction delayed based on a good faith belief that the transaction may have been exploitive.
Williams said he was passionate about LB853. Attempted scams happen often at the bank where he works in Gothenburg, he said, and include attempts by scammers to convince a vulnerable person to pay a "processing fee" to distribute lottery winnings.
"A week does not go by that we do not have somebody coming in thinking they are the winner of a lottery," Williams said. "This bill will give the bank the ability to call a timeout."
Sen. Robert Clements of Elmwood said the bank where he works also has seen numerous scams—from fake lotteries to overcharging for shoddy work.
"This bill would really help us do some double-checking," Clements said.
The committee amendment also added provisions of LB764, introduced by Sen. Brett Lindstrom of Omaha, which would allow a Nebraska trust company acting as a trustee or agent to invest fiduciary funds in private investment funds managed by an affiliate of the trust company.
Also included in the amendment were four additional bills sponsored by Williams:
• LB852, which would, for purposes of filing effective financing statements, expand the definition of farm product to include goats and hemp and allow someone improperly identified as a debtor on a financial statement to obtain relief;
• LB854, which would allow a financial institution not to retain any deposit of public funds that is required to be secured unless it has secured the deposits for the benefit of the governmental units that have funds with such a financial institution;
• LB908, which would require licensure and registration for licensees under the Delayed Deposit Services Licensing Act through the Nationwide Mortgage Licensing System and Registry, starting Jan. 1, 2021; and
• LB939, which would allow the Collection Agency Licensing Board to require licensure and registration through the NMLSR, starting Oct. 1, 2020.
Following adoption of the committee amendment, LB909 advanced to select file on a 42-0 vote.