Expanded child care tax credit advanced
Self-employed child care providers could apply for a state income tax credit under a bill advanced from general file Jan. 22.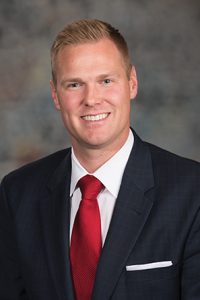 Under the 2016 School Readiness Tax Credit Act, eligible staff members who are employees of child care and early childhood education programs participating in the Step Up to Quality child care program may apply for a refundable state income tax credit of up to $1,500.
Providers of qualifying programs can apply for a separate nonrefundable credit. The state Department of Revenue may approve up to $5 million in credits each year.
Introduced by Omaha Sen. Brett Lindstrom, LB266 would add self-employed individuals providing services for applicable child care and early childhood education programs to the definition of "eligible staff member," allowing them to apply for the credit.
Additionally, the bill would allow credits awarded to eligible providers that are formed as LLCs and other pass-through entities to be distributed in the same manner and proportion as income.
Current law prevents those individuals and small businesses from applying for the credits, Lindstrom said, which was not the act's original intent.
"It is in our own best interest to encourage all small business owners and skilled early learning professionals to remain engaged and viable in this industry," he said.
The state Department of Revenue estimates that LB266 would reduce state tax revenue by approximately $81,000 in fiscal year 2021-22 and an additional $94,000 in FY2022-23.
Elkhorn Sen. Lou Ann Linehan supported the bill. She said it would allow in-home child care providers, which often are the only child care options in small and rural communities, to apply for the credit.
Lawmakers voted 33-0 to advance LB266 to select file.