Criminal penalties for 'revenge porn' approved
Lawmakers passed a bill May 24 that prohibits the intentional or threatening distribution of intimate images.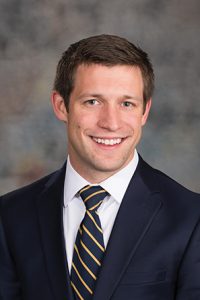 LB630, sponsored by Lincoln Sen. Adam Morfeld, creates the offense of distributing a private image of another person's intimate area or of a person engaged in sexually explicit conduct.
A person who violates this provision will be charged with a Class I misdemeanor for a first offense, punishable by up to one year in prison, a $1,000 fine or both. Second and subsequent offenses are a Class IV felony, punishable by up to two years in prison with 12 months post-release supervision, a $10,000 fine or both.
The bill also creates the offense of threatening to distribute intimate images with the intent to intimidate, threaten or harass a person. Violation of this provision is a Class I misdemeanor.
LB630 provides an affirmative defense for juveniles who possess a visual depiction that was knowingly and voluntarily provided by another juvenile who is within four years of age of the defendant.
The bill passed on a 47-0 vote.