Hemp regulation proposal amended, returned to final round
A bill on final reading that would authorize and regulate the growing, processing and handling of hemp and hemp products in Nebraska was amended May 22 after lawmakers voted to return it to select file.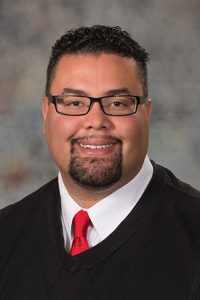 Congress legalized the cultivation and sale of hemp with the 2018 Farm Bill by removing it from the federal Controlled Substances Act. States that wish to regulate hemp production first must submit a plan to the U.S. Department of Agriculture for approval.
LB657, sponsored by Omaha Sen. Justin Wayne, would require the state Department of Agriculture to establish, operate and administer a program to license and regulate those who cultivate, process, handle or broker hemp, defined as cannabis with no more than 0.3 percent delta-9 tetrahydrocannabinol (THC), the plant's main psychoactive compound.
It also would require the department's director to submit a state regulatory plan to the U.S. Secretary of Agriculture no later than Dec. 31, 2019.
Senators voted to return the bill to select file to consider an amendment offered by Wayne, which he said resulted from negotiations with the attorney general's office and the Nebraska County Attorneys Association related to interstate commerce.
The amendment would require any person other than a hemp cultivator or processor-handler who is transporting hemp to carry a bill of lading indicating the hemp's owner, its point of origin and its destination, as well as documentation affirming that it was produced in compliance with federal law.
It would authorize a peace officer to detain anyone carrying or transporting hemp in Nebraska if the person does not provide the required documentation. Failure to produce documentation would constitute probable cause to believe that the hemp may be marijuana or any other controlled substance, which could result in arrest of the individual and seizure of the substance.
Any person intentionally violating the law would be guilty of a class IV misdemeanor and fined not more than $1,000.
The amendment also would authorize the department to use two existing cash funds to defray the act's implementation costs.
After voting 44-2 to adopt Wayne's amendment, senators advanced the bill to final reading by voice vote.