Statewide regulations for small wireless facilities approved
Wireless companies have the right to place small cell wireless facilities in public rights of way under a bill passed by the Legislature May 13.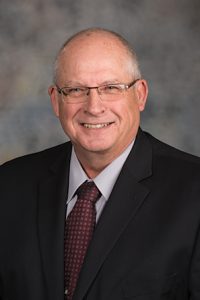 The facilities are short-range cellular nodes needed to support fifth-generation wireless technology, or 5G, in high-traffic areas.
Under LB184, introduced by Sen. Curt Friesen of Henderson, a political subdivision, or authority, may require wireless providers to apply for and obtain permits to collocate, or attach, small wireless facilities to wireless structures and utility poles and to install, modify or replace a utility pole associated with a small wireless facility in the public right of way.
The bill gives wireless providers the right—as a permitted use not subject to zoning review or approval—to collocate small wireless facilities and install, maintain, modify, operate and replace utility poles within the right of way as long as they do not obstruct or hinder usual travel or public safety on the right of way or obstruct its legal use by utilities.
The application fee to collocate small wireless facilities on an existing or replacement authority pole may not exceed $500 for up to five small wireless facilities on the same application and $100 for each additional small wireless facility on the same application. The rate to collocate a small wireless facility on an authority pole may be no more than $20 per pole per year.
The application fee for the installation, modification or replacement of a utility pole and the collocation of an associated small wireless facility may not exceed $250 per pole.
An authority may require a wireless provider to repair damage to the right of way caused by the provider's activities. Providers also are required to remove any small wireless facility that is not operated for a continuous period of 90 days after the initial installation.
Senators voted 44-0 to pass LB184.