Anatomical board updates advanced
Senators gave first-round approval May 10 to a bill that would update state law to incorporate provisions of the Revised Uniform Anatomical Gift Act.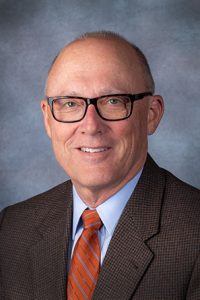 LB559, sponsored by La Vista Sen. John Arch, would make a number of changes to laws related to the State Anatomical Board.
Arch said state laws relating to the board were written in 1929 and many of the provisions are outdated and obsolete. The bill would streamline procedures for handling unclaimed bodies that are not eligible to be received as a donation to the board, he said.
"The bill amends the statutes to more accurately reflect modern day practices," Arch said.
Among other provisions, LB559 would detail who may receive an anatomical gift under a variety of circumstances and name the State Anatomical Board as an approved recipient of an anatomical gift.
The bill also would remove a requirement that the board must hold any dead human body that it receives for 30 days from the date of delivery and repeals a requirement that public entities must immediately notify the board of any dead human body that has not been claimed within a certain time frame.
LB559 advanced to select file on a vote of 38-0.