Call spoofing bill passed
A bill that authorizes investigations of telemarketers who knowingly manipulate caller ID information was passed by the Legislature May 2.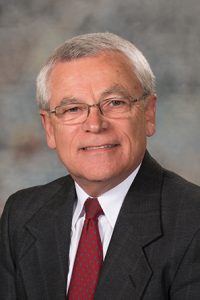 LB693, sponsored by Hastings Sen. Steve Halloran, targets companies that use caller ID to make it appear as though phone calls are from a trusted number—a process known as "spoofing."
It prohibits any person from selling or renting a phone number to an out-of-state entity unless the telephone number is listed publicly and can be verified by a telecommunications provider.
The bill also prohibits any person working in connection with a telecommunications service or internet-enabled voice service from causing a caller ID service to knowingly provide misleading or inaccurate information with the intent to defraud, harm or wrongfully obtain anything of value.
The provisions of LB693 do not apply to authorized law enforcement activity or a court order that authorizes caller ID manipulation. The Nebraska Public Service Commission is authorized to impose administrative penalties on violators, not to exceed $2,000.
The state attorney general can investigate violations of the bill under the Consumer Protection Act. These violations do not give cause for private civil action.
Local telecommunications companies are exempt from the bill's provisions as long as they are acting in accordance with federal law.
The bill passed on a 49-0 vote.