County sales tax to pay certain federal judgments vetoed
A bill that allows a county to impose a sales tax to help pay a federal judgment against it was vetoed by Gov. Pete Ricketts April 24.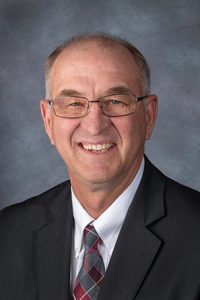 Introduced by Adams Sen. Myron Dorn, LB472 authorizes a county board to adopt a resolution to impose a sales and use tax of 0.5 percent on transactions within the county to pay a qualified judgment, which the bill defines as a judgment rendered against a county by a federal court for a violation of federal law.
Dorn has said the proposal is intended to help the residents of Gage County. In 2016, a federal judge awarded more than $28 million in damages to the six men and women wrongfully convicted of the rape and homicide of a Beatrice woman in 1985. The individuals, commonly known as the "Beatrice Six," had sued Gage County in federal court after DNA evidence exonerated them.
Lawmakers passed the bill April 18 on a vote of 43-6.
In his veto message, the governor called the events leading to the introduction of LB472 "tragic," but said the Legislature should not authorize political subdivisions to impose new taxes on Nebraskans without a vote of the people.
Dorn has the option to attempt to override the governor's veto. Thirty votes would be required.