Medicaid managed care restrictions clear first round
A bill that would delay the transition of long-term care facilities to the state's Medicaid managed care program advanced from general file April 24.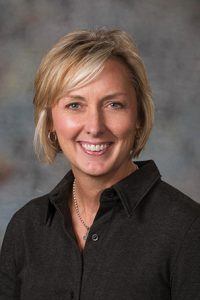 LB468, as introduced by Fremont Sen. Lynne Walz, originally would have prohibited any new service or population from being added to Medicaid managed care until Jan. 1, 2020, or until an evaluation of the managed care program is completed.
Walz said the state's Medicaid managed care program has a history of delayed and incomplete payments to providers, which long-term care facilities would not be able to absorb.
Nursing facilities in many Nebraska communities are struggling, she said, and the state Department of Health and Human Services should be cautious in how it proceeds with changes that would impact the state's most vulnerable populations.
"They are already stretching every dollar they have to provide services to people in their care," Walz said. "There have already been a number of facilities that have gone into receivership across Nebraska."
A Health and Human Services Committee amendment, adopted 34-0, would limit the bill to specify that long-term care and supports, including skilled nursing facilities, nursing facilities, assisted living facilities and home and community-based services could not be added to the Medicaid managed care program before July 1, 2021.
It also would remove the bill's evaluation requirement.
Omaha Sen. Sara Howard, chairperson of the committee, said the amendment essentially would ask DHHS to "pump the brakes" and slow the transition of long-term care services to managed care, which she said would provide predictability for impacted facilities.
Gothenburg Sen. Matt Williams supported the bill and the amendment, saying DHHS currently is facing the challenge of Medicaid expansion and continued efforts to improve the managed care system.
"Their plate is so full that I believe it would not be in conformity with good policymaking to move [DHHS] forward into managed care [in] the long-term care arena at this point in time," Williams said.
Sen. Joni Albrecht of Thurston expressed concern about the estimated fiscal impact of the proposal, noting that DHHS has indicated a need to purchase a new data system in order to continue processing claims on a fee-for-service basis for long-term care facilities if their move to managed care is delayed.
Howard called the department's suggestion an "outrageous assertion," and said that even if such a purchase were necessary, the Legislature previously set aside funds for that project. In addition, she said, the cost of a new data system would be matched by the federal government at 90 percent.
The committee amendment also would incorporate a provision of LB328, originally introduced by Lincoln Sen. Kate Bolz. The provision would remove a termination date and pilot project status of the family finding program. The program was scheduled to end June 30, 2019.
Bolz said the program is an evidence-based process to link hard-to-place young people in foster care with extended family and help them build relationships.
"It has significantly increased the number of children who have been placed with a permanency option—in other words, adoption or guardianship—through this facilitated family finding process," she said.
Following adoption of the amendments, lawmakers voted 34-0 to advance LB468 to select file.