Expansion of community college aid program advanced
A bill that would increase the number of programs eligible for the community college gap assistance program received first-round approval from lawmakers April 8.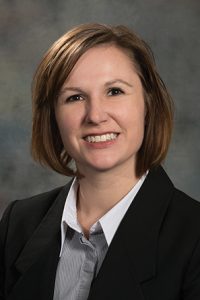 The program provides funding for community colleges to provide awards to students in programs that are aligned with training programs with stackable credentials that lead to a program awarding college credit, an associate degree, a diploma or a certificate in an in-demand occupation such as health services, transportation and computer services.
Currently, only programs that are not offered for credit and that have a duration of at least 16 contact hours are eligible for the program.
Under LB180, introduced by Lincoln Sen. Kate Bolz, programs that are offered for credit but are of insufficient clock, semester or quarter hours to be eligible for Federal Pell Grants also would qualify for the program.
Bolz said the change is a small step toward addressing Nebraska's workforce needs. Current funding would cover the additional eligible programs, she said, which would include certified nursing assistant programs and commercial driver's license programs.
Sen. Mike Groene of North Platte supported the bill, saying it would help more Nebraskans who wish to earn a credential in the trades but who otherwise could not afford to do so.
Bellevue Sen. Sue Crawford also supported LB180, saying the change would make the program more useful to those seeking additional training in order to get a new or better-paying job.
"We hear over and over again that workforce is a key issue," she said. "This is a very critical program that provides dollars to people … who are looking to increase their skills to be a part of our workforce."
Senators voted 43-0 to advance the bill to select file.