Behavioral health provider rate increase proposed
The Appropriations Committee heard testimony March 26 on a proposal that would increase behavioral health provider rates.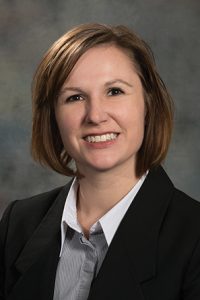 LB327, sponsored by Lincoln Sen. Kate Bolz, would increase mental health and substance abuse treatment service rates for providers serving Medicaid patients and individuals in the probation systems by 5 percent in each of the next two fiscal years.
Bolz said cost-model data collected by the state Department of Health and Human Services shows that rates paid to the state's behavioral health providers is, on average, 18 percent below the actual cost of providing services.
"This is particularly important because one in five Nebraskans will suffer from a mental illness or addiction in any given year and one in five high school students reported that they [have] seriously considered attempting suicide," Bolz said.
Cathy Phillips, a psychiatric nurse practitioner, testified in support of the bill. The upcoming expansion of Medicaid in Nebraska, along with this spring's devastating flooding, will strain the state's already struggling behavioral health provider network, she said.
"The recent flooding in Nebraska will likely produce mental health issues, such as depression, anxiety, traumatic stress and potential increases in substance abuse," Phillips said.
Also speaking in favor of the bill was Annette Dubas, executive director of the Nebraska Association of Behavioral Health Organizations. Historically, she said, private health insurance has provided little coverage for behavior health services. For example, 69 percent of substance abuse treatment in Nebraska is covered by public payers such as Medicaid, she said.
At the rate that providers currently are reimbursed, Dubas said, they cannot afford to continue providing services to Medicaid recipients who urgently need care.
"It is critical that you understand just how important this bill is to the future of behavioral health providers and the individuals and families they serve," she said.
Stephanie Knight, behavioral health administrator at Fillmore County Hospital in Geneva, also supported the bill. Testifying on behalf of the Nebraska Hospital Association, she said many rural hospitals are straining to provide front-line behavioral health services through their emergency rooms.
Knight said many behavioral health crises could be prevented through early intervention, but rural providers cannot attract and retain enough qualified professionals to address the need due to low reimbursement rates.
"If mental health and substance abuse treatment are provided early, long-term savings can be significant," she said.
No one testified in opposition to LB327 and the committee took no immediate action on the bill.