Natural resources rulemaking changes approved
Lawmakers approved a change to rulemaking requirements for the state Department of Natural Resources March 15.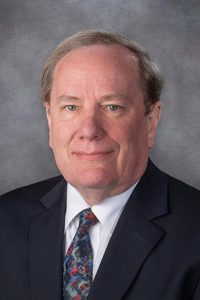 LB319, sponsored by Columbus Sen. Mike Moser, repeals a requirement that the department send county, city and village clerks notice of hearings regarding floodplain management rules and regulations via mail.
The bill also makes two changes to department rulemaking requirements.
LB319 makes optional rather than mandatory the department's adoption and promulgation of rules and regulations regarding the allocation and expenditure of money from the Water Resources Trust Fund, which holds state and federal funds used to pay for the management and protection of the state's groundwater.
LB319 also makes the department's adoption of rules and regulations governing the matters over which it has jurisdiction—water rights for irrigation, power or other useful purposes—optional rather than mandatory.
Senators voted 43-1 to pass the bill.