Autonomous vehicle restrictions considered
Members of the Transportation and Telecommunications Committee heard testimony March 5 on a bill that would impose certain restrictions on autonomous vehicles operating in the state.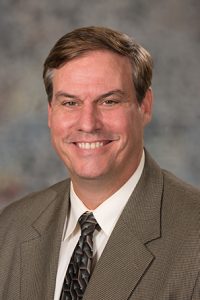 The Legislature passed legislation in 2018 to authorize and regulate autonomous vehicles in Nebraska.
LB521, sponsored by Omaha Sen. Mike McDonnell, would reverse a provision in the initial legislation that prohibited local subdivisions from imposing taxes on autonomous vehicles to pay for necessary infrastructure changes.
McDonnell said the bill would insert common sense and focused safety requirements into state law.
"The public policy balance that the state of Nebraska needs to create to accept innovation must not compromise public safety," he said. "Last year's legislation went beyond promoting innovation and compromises local control and public safety."
LB521 would require that a human driver be present in all autonomous vehicles and be able to take control of the vehicle, if needed. It also would add school-zone crossings as an area to be anticipated in the regulation of autonomous vehicle technology.
Kim Quick, president of Teamsters Local 554, spoke in support of the bill. There still are many unknowns about the deployment of autonomous vehicles, he said, and the state needs to make sure the roadways are safe.
"The bill addresses our concerns regarding public safety and the ability of a local community to have the needed flexibility to adapt to new technologies on our roadways and the very real balance we need to find between innovation and any public policy that would serve as a disincentive to it being deployed," Quick said.
Also testifying in support of LB521 was Chad Olson, vice president of the Transport Workers Union Local 223. Bus operators often aid tourists, the elderly and patrons with disabilities, he said, assistance that would be extremely difficult to fully automate.
"[Bus operators] do more than just open and close the doors on a bus," Olson said. "An operator must be required to serve as a resource to users of public transportation and to monitor the autonomous vehicles."
Opposing the bill was Leighton Yates, representing the Alliance of Automobile Manufacturers. LB521 would create significant barriers to implementing autonomous vehicles in Nebraska, he said.
"This bill attempts to neuter Nebraska's current innovative law by requiring the presence of a human in any instance," Yates said. "This is a step in the wrong direction for the Silicon Prairie leader."
The committee took no immediate action on the bill.