Bill seeks to help veterans find employment
The Government, Military and Veterans Affairs Committee heard testimony Feb. 27 on a bill that would create a new position in the state Department of Labor to assist veterans looking for work.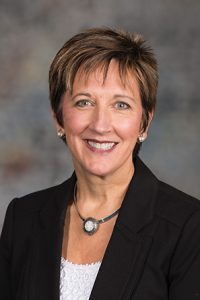 LB626, introduced by Lincoln Sen. Patty Pansing Brooks, would create the position of veterans' workforce development coordinator.
The coordinator, who must be a veteran, would:
• develop a website with a job-search tool specific to veterans;
• serve as an ex-officio member of the Commission on Military and Veterans Affairs;
• seek advice and input from the commission on veterans' workforce development issues;
• research best practices and websites from other states that are specific to veterans; and
• submit an annual progress report to the commission.
LB626 also would require the department to hire necessary support staff for the new position.
Pansing Brooks said she brought the bill after constituents told her that neighboring states are providing more assistance to veterans seeking employment. She highlighted Home Base Iowa, a website that allows veterans in that state to post a resume and search a database of businesses that are interested in hiring veterans.
"I believe this bill sends a message to veterans and transitioning service members, welcoming them and acknowledging the fact that we want them here," Pansing Brooks said.
Ronald Dupell of the Nebraska Veterans Coalition testified in support of the bill. He said it would help retain veterans, increase the size of Nebraska's labor pool and reduce the outflow of veterans leaving the state.
"We have a pool of skilled, trained, disciplined people at our fingertips," Dupell said.
Dupell added that the tax revenue generated by retaining veterans and their families would help offset the bill's cost.
Veteran John Stewart also spoke in support of LB626. He said veteran retention efforts are long overdue.
"Iowa looks like a much better place for a second career if I were to leave Kearney where I live to get a job," Stewart said.
No one spoke against the bill and the committee took no immediate action on it.