Real estate license changes advance
Lawmakers gave first-round approval Feb. 19 to a bill that would make changes to education requirements for new real estate licensees in Nebraska.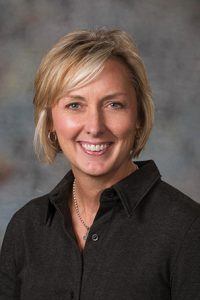 LB384, introduced by Fremont Sen. Lynne Walz, would prohibit an individual with a broker's license from acting as a designated broker for another licensee unless he or she has taken additional courses post-licensure, including:
• real estate trust accounting;
• brokerage finance;
• business ethics; and
• risk management.
The Nebraska Real Estate Commission could extend the post-licensure coursework requirement deadline for up to six months under a hardship provision.
The bill also would require that an applicant for a broker's or salesperson's license complete six class hours in a commission-approved course related to professional practice and standards, and 12 hours in an approved real estate knowledge and skills class within 180 days of being issued a license.
As introduced, LB384 also would have increased from two to five the number of years of experience that a broker's license applicant must have as a licensed salesperson or broker.
A Banking, Commerce and Insurance Committee amendment, adopted 31-1, removed that provision.
Walz said the issues addressed in the bill resulted from a report issued by the National Association of Realtors.
"One of the items identified in the report is that the industry has an issue with part-time agents who do not have the necessary training to properly provide services to their clients," she said. "This bill is an attempt to remedy that situation here in Nebraska."
Bayard Sen. Steve Erdman questioned the need for more education for licensees. He said the state should be removing barriers rather than adding unnecessary requirements.
"It appears that this is a way for the real estate people to eliminate some of the competition," he said. "I think we're making it more difficult than it needs to be."
Walz said the bill is intended to be a consumer protection measure, not a barrier to individuals who wish to enter the real estate profession. She cited instances of new agents failing to complete necessary paperwork during real estate transactions and other problems.
"Buyers and sellers should be able to put their trust in a realtor who is educated and who is well informed," Walz said.
Senators advanced the bill to select file on a 33-1 vote.