Bill sends Cather, Chief Standing Bear to U.S. Capitol
Two different icons will represent Nebraska at the U.S. Capitol under a bill passed by lawmakers April 18.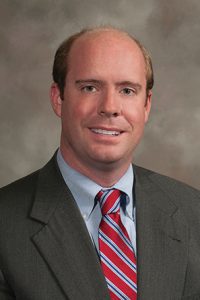 The National Statuary Hall Collection, established by Congress in 1864, houses two statues that represent important historical figures from each state. Statues of Julius Sterling Morton and William Jennings Bryan currently represent Nebraska.
Federal legislation passed in 2000 authorized states to request that one or both statues be replaced by the Joint Committee on the Library of Congress.
LB807, introduced by Omaha Sen. Burke Harr, directs the Nebraska secretary of state to submit a request to approve the replacement of the Morton statue with one of Pulitzer Prize-winning author Willa Cather.
A National Statuary Hall Selection Committee composed of members of the Nebraska Hall of Fame Commission will be tasked with selecting a sculptor for the statue and securing funding.
The bill also authorizes the replacement of the William Jennings Bryan statue with one of Chief Standing Bear. The costs associated with replacing both statues will be covered by private donations.
The bill passed on a 47-1 vote.