Periodic legislative review of occupational licensing laws approved
The Legislature will regularly review Nebraska's occupational licensing laws under a bill passed April 18.
LB299, introduced by Crete Sen. Laura Ebke, requires each legislative standing committee to review and analyze approximately 20 percent of the occupational regulations under its jurisdiction each year and all regulations under its jurisdiction every five years.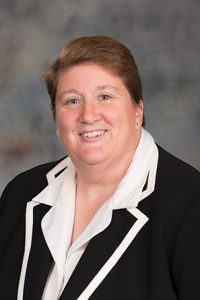 Committees are required to analyze whether a regulation uses the least restrictive method of accomplishing its goal and to submit an annual report to the Clerk of the Legislature that includes the committees' recommendations on whether regulations should be ended or modified.
The bill also accelerates the process by which those with criminal histories could determine whether their conviction would disqualify them from obtaining an occupational license.
A person with a criminal conviction may apply to an occupational board at any time for a determination as to whether the person's conviction would disqualify him or her from obtaining a license. The board is required to make its determination within 90 days of receiving an application and could charge no more than $100 for each application.
The bill was amended on select file, 42-0, to ensure that its provisions would not conflict with the state Department of Health and Human Services' credentialing review program, also called the 407 process.
The 407 process reviews proposals for changes in scope of practice or for new credentialing of health professions. A technical review committee, the state Board of Health and the director of the Division of Public Health evaluate the proposals to determine whether they would benefit public health and welfare. They then submit reports to the Legislature's Health and Human Services Committee to assist them in evaluating bills related to credentialing.
The bill requires committees to review those reports when developing recommendations on occupational regulations.
The amendment requires that, when analyzing health profession regulations, the committees use the least restrictive method of regulation in the current law governing those professions.
For other professions, it directs committees to use the least restrictive regulation that "is necessary to protect consumers from undue risk of present, significant and substantiated harms that clearly threaten or endanger the health, safety or welfare of the public when competition alone is not sufficient and which is consistent with the public interest."
The bill passed on a vote of 45-1.