Legislative oversight of mental health facilities approved
The Legislature voted April 11 to create a special legislative committee to look into state-licensed care facilities housing residents diagnosed with mental illness.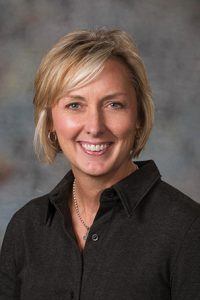 Fremont Sen. Lynne Walz, sponsor of LR296, said Nebraskans who struggle with persistent and severe mental illness deserve better treatment than they are receiving from facilities that are licensed by the state Department of Health and Human Services.
She said that many facilities across the state are not providing residents with the most basic medical and nutritional needs. The DHHS licensure inspection system has not responded effectively to reports of "shocking" treatment, she said, including substandard living conditions, neglect, abuse and violations of independence and trust.
For example, Walz said, an 80-page report on conditions at the Life Quest state-licensed mental health facility in Palmer from 2017 "sat on a desk" at DHHS and was not acted upon. The failure of the state's oversight safeguards resulted is a crisis, she said, in which a resident at the facility—a female veteran—died after three days of severe illness.
"The report of events that led to the veteran's death is one of the most appalling things I've ever read," Walz said. "I knew I could not in good conscience disrespect her life with inaction."
Lincoln Sen. Kate Bolz spoke in favor of the proposal, calling an oversight committee "the right step at the right time."
She said that the issue is not new and that Disability Rights Nebraska, the state's federally-designated protection and safety organization, has been investigating concerns in these facilities dating back to 2012. Several bills and resolutions have been brought forward as a result, she said, but have not been acted on.
"We have a responsibility to protect our most vulnerable citizens," Bolz said. "We are responsible for the licensing and accreditation of these facilities and if that needs to be strengthened, it is our responsibility to take action."
An Executive Board amendment, adopted 37-6, changed the committee from an investigative to an oversight body.
Sen. Dan Watermeier of Syracuse, chairperson of the Executive Board, said the amendment also would address fiscal concerns by removing references to hiring outside legal counsel, consultants and investigators and eliminating the committee's ability to issue subpoenas.
The amendment also narrows the scope of the proposal to assisted living facilities "where many of the residents are diagnosed with a mental illness." Specific language regarding an examination of the recent closures of mental health centers in Palmer and Blue Hill also was added by the amendment.
Sen. Sara Howard of Omaha supported the resolution and the amendment, saying she recently was alerted by a constituent on social media to a facility that had been without hot water for three weeks. She said the "weak" response she received upon notifying DHHS regarding the resulting sanitation issues was that they also were concerned.
"But they didn't do anything, and they haven't done anything," Howard said. "I think that LR296 could not be more timely. I will not be the only senator who will hear about facilities in his or her district where individuals who are vulnerable are not being taken care of in the manner in which a proud Nebraskan should be. We should be ashamed of the way people are treated in these facilities."
Bellevue Sen. Sue Crawford also spoke in support, saying an oversight committee would bring together senators with a wide range of expertise to address a broad range of complex issues, including funding and legal concerns, as well as knowledge of health policy.
As a longtime member of the Health and Human Services Committee, Crawford said the oversight committee would complement, rather than challenge, the standing committee's authority.
"This has been an effective tool when we have had a crisis before," she said.
Sen. Merv Riepe of Ralston, chairperson of the Health and Human Services Committee, opposed the resolution. The death at Life Quest was "tragic," he said, but it is the job of the standing committee to examine the issues and establish sound policies that serve the entire state.
"The members of the HHS Committee act as subject matter experts regarding HHS issues," he said. "HHS issues are complicated. The issue addressed in LR296 is one of those complicated issues and one that needs to be within the jurisdictional committee."
The resolution was adopted on a vote of 26-13.
The seven members of the State-Licensed Care Facilities Oversight Committee will be appointed by the Executive Board. The oversight committee will issue a report to the Legislature by Dec. 15, 2018.