Property appraiser statutes updated
Lawmakers passed a bill April 6 that updates Nebraska's Real Property Appraiser Act.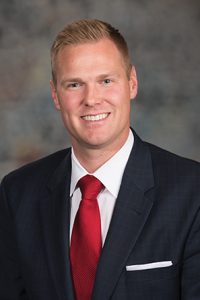 LB741, introduced by Omaha Sen. Brett Lindstrom, brings Nebraska's Real Property Appraiser Act into compliance with Title XI of the Financial Institutions Reform, Recovery and Enforcement Act of 1989, the Uniform Standards of Professional Appraisal Practice, and the Policy Statements of the Appraisal Subcommittee of the Federal Financial Institutions Examination Council.
The bill lessens the burden to obtain or maintain a credential by removing the required demonstration of general knowledge of Nebraska appraiser law, as well as the report writing update course continuing education requirement.
It also simplifies the standards for evaluation of a reciprocal applicant's jurisdiction of practice.
Finally, it makes minor changes to the administration of the Nebraska's Real Property Appraiser Act and would eliminate provisions relating to the separate credential of real property associate.
The bill passed on a 45-0 vote.