Creation of 911 service committee approved
The Legislature passed a bill March 29 that improves access to 911 services throughout the state.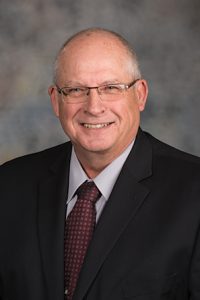 A bill passed by the Legislature in 2016 authorized the Nebraska Public Service Commission to organize funding for a statewide system capable of next-generation service. This will enable public safety answering points to receive 911 calls via voice, text or video using internet protocol.
LB993, introduced this year by Henderson Sen. Curt Friesen, creates the 911 Service System Advisory Committee to assist the commission in its mission to fully implement the 911 service system.
Membership of the advisory committee includes the 911 director and the state chief information officer, as well as:
• four representatives of public safety agencies within the state, including an emergency manager, member of a law enforcement agency, member of a fire department and a member of an emergency medical service;
• two county officials or employees;
• two municipal officials or employees;
• two representatives of the telecommunications industry;
• two managers of public safety answer points, one of whom is employed by a county sheriff;
• one representative of the Nebraska Association of County Officials; and
• one representative of the League of Nebraska Municipalities.
Of the 14 members appointed to the committee, at least four members must be appointed from each of the state's three congressional districts. Each will serve a term of three years.
The commission is tasked with creating a mechanism for determining the level of funding available to local governing bodies, public safety answering points and third-party service or infrastructure providers from the 911 Service System Fund.
Costs incurred for providing 911 service, acquiring new equipment, training personnel and maintaining, upgrading or modifying services all are eligible for funding under LB993.
Additionally, the commission can apply for federal funds available for next-generation 911 service and can distribute the funds accordingly.
The bill provides legal immunity to people installing, maintaining or providing service, except in cases of failure to use reasonable care or for intentional acts.
The Enhanced Wireless 911 Fund will be integrated into the 911 Service System Fund.
The bill passed on a 49-0 vote.