Creation of 911 service committee advanced
The Legislature advanced a bill March 9 that would improve access to 911 services throughout the state.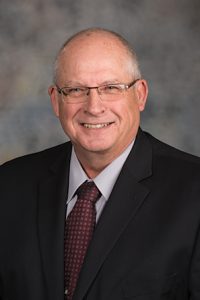 A bill passed by the Legislature in 2016 authorized the Nebraska Public Service Commission to organize funding for a statewide system capable of next-generation service. This would enable public safety answering points to receive 911 calls via voice, text or video using internet protocol.
LB993, introduced this year by Henderson Sen. Curt Friesen, would create the 911 Service System Advisory Committee to assist the commission in its mission to fully implement the 911 service system.
Friesen said the bill is the result of a 2017 interim hearing on the ongoing development of the next-generation service and would move the project forward to more adequately serve all Nebraskans.
Eighty percent of calls received at 911 centers are from wireless phones, he said, but the current system cannot take advantage of phone location services to identify where a caller is calling from.
"This would allow for a seamless flow of information so a dispatcher from a 911 center can direct help immediately to the caller," Friesen said. "First responders would know where to go, even if the caller doesn't know where he or she is."
Membership of the advisory committee would include the 911 director and the state chief information officer, as well as:
• four representatives of public safety agencies within the state, including an emergency manager, member of a law enforcement agency, member of a fire department and a member of an emergency medical service;
• two county officials or employees;
• two municipal officials or employees;
• two representatives of the telecommunications industry;
• two managers of public safety answer points, one of whom is employed by a county sheriff;
• one representative of the Nebraska Association of County Officials; and
• one representative of the League of Nebraska Municipalities.
Of the 14 members appointed to the committee, at least four members must be appointed from each of the state's three congressional districts. Each would serve a term of three years.
The commission would be tasked with creating a mechanism for determining the level of funding available to local governing bodies, public safety answering points and third-party service or infrastructure providers from the 911 Service System Fund.
Costs incurred for providing 911 service, acquiring new equipment, training personnel and maintaining, upgrading or modifying services all could be eligible for funding under LB993.
Additionally, the commission would be able to apply for federal funds available for next-generation 911 service and could distribute the funds accordingly.
Lincoln Sen. Suzanne Geist spoke in support of the bill. She said improving the technology used by 911 centers is a statewide public safety issue.
"This takes a step forward in helping us as a state upgrade our technology so that we can, through GIS tracking, find the exact location of a cell phone call," Geist said.
As originally introduced, the bill would have provided legal immunity to people installing, maintaining or providing service, except in cases of failure to use reasonable care or for intentional acts.
A Transportation and Telecommunications Committee amendment instead would establish a standard of actions or inactions that constitute gross negligence or intentional wrongful acts. In effect, this would mean a plaintiff would have to meet a higher burden of proof in alleging negligence.
The committee amendment also would integrate the Enhanced Wireless 911 Fund into the 911 Service System Fund.
Columbus Sen. Paul Schumacher questioned the wisdom of raising the negligence standard for live-saving technology that costs millions of dollars.
"I would think we would not need to change the standard to one that's really strict," he said. "What's the justification for making it darn near impossible to sue a negligent provider?"
Sen. Ernie Chambers of Omaha agreed, saying that the original standard for negligence only asks that people perform a job in the same way as a person of ordinary intelligence would under the same set of circumstances.
"I'm attacking the concept that people who are going to do a job could be told by the Legislature that they don't even have to be careful when they do it," he said. "That's what happens when you do away with the standard of ordinary negligence."
Service providers would be hesitant to even submit a proposal to be part of the next-generation 911 system without the changes proposed in the committee amendment, said Lincoln Sen. Mike Hilgers.
"I share the baseline concern that we ought not deviate from a negligence standard without a good policy justification to do so," he said. "However, without a gross negligence standard, it would discourage providers from being engaged in the 911 network."
To address concerns raised about the negligence standard, Friesen introduced an amendment to the committee amendment that would remove the proposed language. It was adopted 34-0.
Following the 36-0 adoption of the committee amendment, senators advanced the bill to select file on a 39-0 vote.