Bill would regulate bottle clubs
The General Affairs Committee heard testimony Feb. 26 on a proposed attempt to provide clear regulation and oversight for bottle clubs—private membership alcohol clubs—in Nebraska.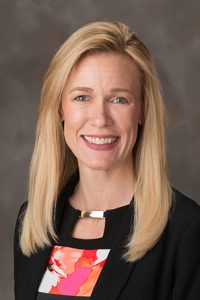 Omaha Sen. Theresa Thibodeau, sponsor of LB747, said the bill would bring bottle clubs back under the regulatory umbrella of the Nebraska Liquor Control Commission, where they were prior to 2004. Before that time, she said, bottle clubs were defined in state law and regulated according to the type of liquor license they were required to obtain.
The bill defines a bottle club as an operation that maintains premises where members who have purchased their own alcohol congregate for the express purpose of consuming it upon payment of a fee or other consideration, including:
• entertainment;
• maintenance of the space for consumption; or
• the sale of food, ice or mixes for alcoholic drinks.
Several such clubs have opened in the last few years, Thibodeau said, taking advantage of the unintended loophole created in state law when the definition of bottle club was removed because it was deemed unnecessary. These clubs bring with them the potential for underage drinking, overserving, public intoxication and disorderly conduct, she said, and need to be regulated.
"Because the same risks exist as with bars and taverns, the same high standards of regulatory scrutiny should exist as well," Thibodeau said.
Under the bill, a bottle club operator would be required to maintain the appropriate classification of retail liquor license based on the type of beverages consumed. Such operation could be conducted by a club, an individual, a partnership, a limited liability company or a corporation. An accurate and current membership list would be maintained upon the premises.
Thibodeau said she would offer an amendment specifying that a membership list would be made available only to local law enforcement and the commission for investigative purposes.
Hobert Rupe, executive director of the Nebraska Liquor Control Commission, testified in support of the bill. Bottle clubs were regulated by the commission for nearly 40 years prior to the change in state law in 2004, he said, and the need has arisen to provide clear regulatory oversight again.
An establishment that holds a liquor license is required to allow entrance to local law enforcement and inspectors to look for issues such as underage drinking, overserving and after-hours consumption, he said.
"That oversight does not exist here because they are private clubs," Rupe said. "For the [commission], if you're going to be a commercial enterprise allowing alcohol, you need to be licensed as such."
Omaha City Council member Aimee Melton also supported the bill, saying the city has been unable to effectively regulate private clubs because it cannot gain access without probable cause and a search warrant.
One such club appears to be a place where members engage in consensual sex, Melton said, but she stressed that the bill is not an attempt to regulate morality. Rather, she said, liquor licensure would allow law enforcement to ensure the health and safety of club customers.
"When you have a club where it's bring your own—and there is no monitoring of the alcohol—I think there are concerns with who is serving who and what can happen in a place that is open for actual consensual sex," Melton said.
Opposing the bill was Shane Harrington, owner of four private membership clubs in Nebraska that include nude dancing entertainment. Public safety concerns about the clubs—which he said have been visited by more than 25,000 people—are unfounded, Harrington said. The businesses provide a safe after-hours environment for members, employment for entertainers and tax revenue for the state, he said.
"I believe LB747 is unnecessary," Harrington said. "Our clubs are already regulated by municipalities. Omaha passed a nuisance ordinance specifically directed at us shortly after we opened and we've not been ticketed or warned under this new ordinance."
Joe Evans, general manager of Harrington's Omaha club, also opposed the bill. Attempts to clamp down on bottle clubs are the wrong way to try to combat issues such as sex trafficking, Evans said, which he said happens far more often in massage parlors than in the adult entertainment industry.
Omaha is evolving into a younger "more hip" metropolitan area, he said, and people are looking for the kind of entertainment that private clubs provide.
"This bill will slow down that change," Evans said. "It will slow down possible growth in the bar district and the entertainment districts in Omaha and possibly Lincoln as well."
The committee took no immediate action on LB747.