Bill would eliminate voting restrictions for felons
Members of the Government, Military and Veterans Affairs Committee heard testimony Feb. 22 on a bill that would more quickly restore voting rights for felons.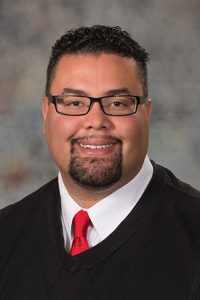 Currently, a person automatically regains his or her voting rights two years after completion of a felony sentence, including parole. LB1027, introduced by Omaha Sen. Justin Wayne, would eliminate this waiting period.
Wayne said people who participate in the political process are 30 percent less likely to reoffend in the future. Voting helps people become more engaged in their communities, he said, which benefits everyone.
"This is not a Republican or Democrat issue," Wayne said. "When you've done your time, you should be able to participate."
Supporting the bill was Karen Bell-Dancy, executive director of the YWCA of Lincoln. Voting is one way for released persons to reconnect to society, their community, family and neighbors, she said.
"Through decades of hard work, the right to vote has become more inclusive, however there is much yet to be done," Bell-Dancy said. "We feel that eliminating the waiting period is in their best interests and that of our community."
Jack Gould of Common Cause Nebraska also spoke in favor of the measure. The temporary revocation of voting rights is not part of a punitive sentence, he said, and should not continue to hang over someone's head.
"When a judge sentences someone to a punishment, it's not the place of the state to pile on and that's what's happened in the past," Gould said.
No one testified in opposition to the bill and the committee took no immediate action on it.