Bill seeks to curb teen indoor tanning
Lawmakers began debate Feb. 15 on a bill that would prohibit Nebraska tanning facilities from allowing people younger than 18 to use tanning equipment.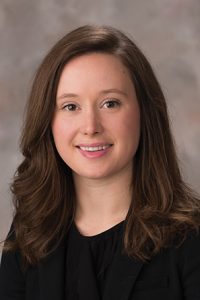 In 2014, the Legislature outlawed the use of tanning equipment—which includes sun lamps, tanning booths and tanning beds—in indoor tanning facilities by people younger than 16. An exception exists if a parent or legal guardian signs a statement before each use indicating an understanding of the warnings provided by the facility and consenting to the minor's use of tanning equipment.
LB838 would raise the age to 18 and remove the exception for parental permission.
The bill would not apply to a licensed physician who uses phototherapy in the practice of medicine. Phototherapy is defined as the use of equipment that emits ultraviolet radiation for the diagnosis or treatment of disease or injury.
Lincoln Sen. Anna Wishart, sponsor of LB838, said it is time for the Legislature to revisit the issue. Evidence continues to mount regarding the danger of indoor tanning, she said, including new research showing that the use of tanning beds before the age of 35 increases the risk of melanoma by 75 percent.
The 2014 law likely has saved lives, she said, but is inadequate.
"Science tells us that youth have a diminished capacity to understand and weigh long-term consequences before taking action," Wishart said. "This session we can be leaders in reducing rates of skin cancer by imposing similar restrictions to those we have on tobacco products."
Omaha Sen. Rick Kolowski, a former high school principal, spoke in support of the bill. He recalled the intense peer pressure exerted on teens—especially cheerleaders and dance team members—to use tanning beds. That activity certainly has resulted in negative health impacts, he said.
The state does not allow minors to purchase alcohol or cigarettes with parental consent because of the dangers those products pose, he said, and indoor tanning should be treated the same way—as a public health concern.
"Even with the current parental permission requirement, parents may not be fully aware of the dangers of indoor tanning," Kolowski said.
Sen. Bob Krist of Omaha opposed the bill, saying it may not accomplish its intended purpose and would limit parental authority. He said a group of young people in Omaha recently took a discarded tanning bed and severely harmed themselves by using it without any supervision because their parents would not sign the consent required under current law.
Rather than restrict young people further, he said, the Legislature should concentrate on making sure that current law is being followed.
"I want anybody who wants to go to a tanning bed [to] go to a tanning bed in a safe condition that's regulated," Krist said. "This bill takes out all parental rights."
The Legislature moved on to another item on the agenda without taking any action on LB838.