Documentation would be required for deferred parole
The Judiciary Committee heard testimony on a bill Feb. 1 that would create a more transparent parole process.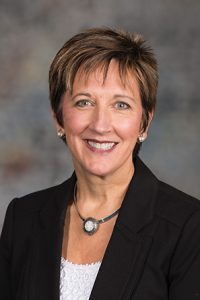 Under LB868, introduced by Lincoln Sen. Patty Pansing Brooks, if an inmate is denied parole based on a lack of available programming, the Nebraska Board of Parole would be required to inform the state Department of Correctional Services within 10 days.
The board also would provide recommendations on programming or treatment that could
expedite or increase the likelihood of the inmate's release.
Pansing Brooks said there is a vicious cycle of problems in the correctional system related to overcrowding that must be addressed.
"This would help ensure that parole-ready individuals receive the programming they need before they come back into our communities," she said. "When these deferrals happen, the state is not working in a systemic way to get these individuals necessary programming."
The department would be required to implement the recommended programming within 30 days. An inmate could refuse programming, in which case the department would be required to obtain a written statement verifying the refusal.
The bill would require that an annual report be prepared by the department and submitted to the inspector general of the Nebraska Correctional System detailing the circumstances surrounding inmates for whom parole has been deferred due to lack of programming.
ACLU Nebraska representative Spike Eickholt spoke in support of the bill, saying it would codify a simple process for inmates to follow and potentially be paroled.
"It is a constant issue that these people are not being paroled," he said. "This at least has a process in place that each individual inmate can follow if he does not receive parole."
Jason Witmer, who was formerly incarcerated, also supported the bill. He said the programming he received as an inmate helped him turn his life around and have a positive impact on other inmates being released from the system.
"There's something amazing about the education programming that makes you more aware of other people and lets you think about stuff you never thought was possible," Witmer said. "Education is probably the biggest and greatest thing you can do in the correctional system."
No one testified in opposition to the bill and the committee took no immediate action on it.