Bill would allow mobile cosmetology and nail salons
Mobile hair and nail salons were considered by the Health and Human Services Committee Jan. 17.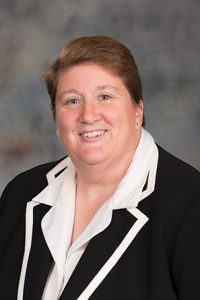 Crete Sen. Laura Ebke, sponsor of LB790, said the bill would update laws that regulate hair and nail salons to allow for the licensure and regulation of mobile services. There are cosmetologists and nail technicians who wish to serve clients outside of their established brick and mortar locations, she said, but they are unable to do so.
"Our current statutes don't really account for technology changes that make mobile businesses in cosmetology possible these days," Ebke said. "We just haven't structured the law to make it possible for these businesses to operate."
To be licensed under the bill, an applicant would provide evidence to the state Department of Health and Human Services that the mobile salon:
• is clearly identified as such to the public by a sign;
• has an entrance that offers safe access to the public;
• has at least 150 square feet of floor space and 23 additional square feet for each additional practitioner;
• includes a functional sink and toilet facilities and maintains an adequate supply of clean water and waste water storage capacity;
• meets the requirements of the Uniform Standard Code for Manufactured Homes and Recreational Vehicles; and
• complies with the sanitary requirements of the Cosmetology, Electrology, Esthetics, Nail Technology and Body Art Practice Act.
A mobile nail salon would be required to provide 50 additional square feet for each additional practitioner. A mobile salon could perform cosmetology services only while legally parked.
John Duncan, a cosmetologist since 1976, spoke in support of the bill. Duncan said he has several clients whom he could better serve with a mobile salon. Many have been clients for 20 years and are now in their 80s, he said.
"[It] would open up the market to allow more people to have the privilege of having their hair done, no matter what their situation in life is," he said.
Nicole Fox of the Platte Institute also testified in support of the bill. Twenty-five states, including Colorado, Kansas and South Dakota allow mobile salons, she said. Mobile salons can help provide services to individuals who are homebound or do not have reliable transportation, she said.
"LB790 would allow this new service-delivery modality while requiring owners to meet reasonable requirements that address health and safety concerns just like brick and mortar salons are currently required to do," Fox said.
Ken Allen, director of the Nebraska Board of Barber Examiners, testified in a neutral capacity. Many individuals with barber licenses are interested in providing mobile services, he said, but some issues with the bill remain to be worked out regarding access for individuals with disabilities and the ability to conduct random, unannounced inspections of mobile salons.
"It will create more work for us, but more work is not a bad thing," Allen said.
No one testified in opposition to the bill and the committee took no immediate action on it.