Bill would discontinue some forms of municipal student loan programs
The Urban Affairs Committee heard testimony Jan. 16 on a bill that would repeal a law that currently authorizes second-class cities and villages to provide loans to students in consideration for a pledge to practice medicine or dentistry in the municipality following graduation.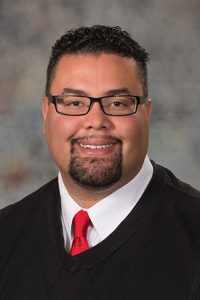 Omaha Sen. Justin Wayne, sponsor of LB719, said existing law likely violates a section of the state constitution that prohibits state and local governments from giving or loaning the "credit of the state." Municipalities still would be able to offer similar loans under the Local Option Municipal Economic Development Act, he said.
Under that act, Wayne said, municipalities may provide loans or grants to qualifying businesses, which then could provide relocation incentives to individuals.
Emma Schultz, testifying on behalf of the University of Nebraska Medical Center student delegates, spoke in opposition to the bill. The prospect of large amounts of student loan debt drives many students away from health professions, she said.
"[Repealing this law] could stunt the delivery of rural health care as well as the autonomy of second-class cities and villages," Schultz said.
Testifying in a neutral capacity, Christy Abraham of the League of Nebraska Municipalities pointed out that many Nebraska communities currently are using the program and have contracts with students.
"We are unsure where [LB719] leaves those students," Abraham said, adding that cities do not want to break existing contracts. She suggested that senators might consider grandfathering in contracts already entered into with medical and dental students.
Abraham also noted that any replacement program under the Local Option Municipal Economic Development Act could provide funds to private entities only. As a result, she said, a county hospital, for example, would be unable to participate in an incentive program under the act.
No one testified in support of LB719 and the committee took no immediate action on the proposal.