Norfolk veterans' home park gift accepted
A resolution to approve a gift from the Norfolk Veterans' Home Foundation for construction of a park was approved by lawmakers May 16.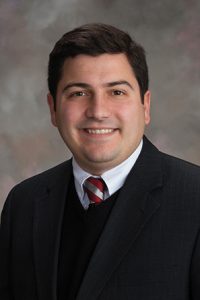 LR251, introduced by Gretna Sen. John Murante, accepts the gift of $300,000 in material, labor and in-kind services so that a World War II and Korean War Memorial may be added to the Flag Plaza at the entrance of the Norfolk Veterans' Home.
Murante said the project would be completed with no cost to the state and would improve the quality of life for veterans served by the home.
"These memorials will serve as a constant reminder of the sacrifices our service men and women have made in the name of freedom," he said.
Norfolk Sen. Jim Scheer supported the resolution, noting that most of the funds were raised in the Norfolk area and all were private funds.
"[It] is a tribute to those individuals who are staying in the veterans' home there," he said. "It gives them a place to go out and reflect."
The resolution was adopted on a 34-0 vote.