Adjustments made to state aid to schools
A bill that would adjust the state's school funding formula to match budget projections received final approval from the Legislature May 4.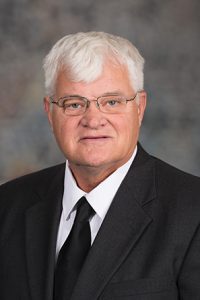 LB409, introduced by Sen. Mike Groene of North Platte, modifies two components of the formula the state uses to distribute money to school districts. It reduces the base limitation rate — the rate at which school budgets are allowed to grow from year to year — for school fiscal year 2017-18 and FY2018-19 to 1.5 percent from 2.5 percent.
It also increases the local effort rate, which accounts for a district's property tax capacity, from $1.00 to approximately $1.02.
Under LB409, net option funding is calculated by multiplying the net number of option students by 95.5 percent of the statewide average basic funding per student for those years. The bill also includes community achievement plan aid for schools in the Omaha learning community, which lost funding after its common levy was eliminated.
The bill passed 43-0.