Biotech startup funds, economic development task force approved
The Legislature gave final approval to a bill April 24 that provides financial assistance to the state's bioscience industry.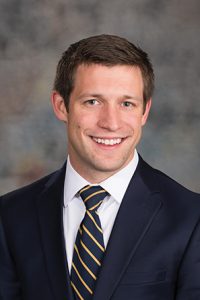 LB641, introduced by Sen. Adam Morfeld of Lincoln, creates the Bioscience Innovation Program under the Business Innovation Act. The bill creates a fund to provide financial assistance to bioscience-related businesses in the state.
Funding for the program will come from loan repayments to the Nebraska Progress Loan Fund as authorized by the federal Small Business Credit Initiative Act. The state Department of Economic Development estimates that approximately $1.5 million in loan repayments will be received in fiscal year 2017-18 and $1 million in FY2018-19. The program will terminate after its funds are exhausted.
The bill includes provisions of LB230, introduced by Sen. Dan Watermeier of Syracuse, that creates a task force that will work with the state departments of Economic Development and Labor to identify the state's economic development priorities. The task force will meet at least every three months when the Legislature is not in session.
Senators voted 31-5 to pass the bill.