Pharmacy regulations updated
State law regulating pharmacy practice in Nebraska was updated by a bill passed April 24.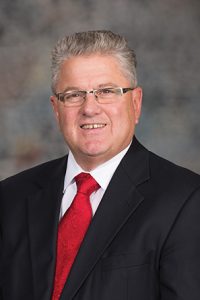 LB166, introduced by Seward Sen. Mark Kolterman, amends and updates the Pharmacy Practice Act and the Uniform Controlled Substances Act.
Among other provisions, the bill:
• requires that a pharmacist intern be supervised at all times;
• allows a hospital to provide the unused portion of a drug to a patient upon discharge under certain circumstances;
• allows more than one drug to be placed in a container in certain circumstances;
• specifies that 60 days be the quantity of drug indicated for a long-term care facility resident;
• extends the time available to fill the remainder of a partially dispensed controlled substance prescription from 72 hours to 30 days after the prescription date;
• authorizes a pharmacist to enter into a practice agreement with a qualified licensed health care practitioner to provide pharmaceutical care independently; and
• requires that a registered pharmacy in which controlled substances are stored or dispensed complete a controlled-substances inventory when there is a change in the pharmacist in charge.
The bill also clarifies that a Schedule II controlled substance may be dispensed in an emergency situation in which a prescribing practitioner determines that no appropriate alternative treatment is available, immediate administration of the controlled substance is necessary and it is not possible to provide a signed prescription for the dispenser.
LB166 passed on a 49-0 vote and takes effect immediately.