Bill defining dyslexia in education law advanced
Lawmakers gave first-round approval April 20 to a bill that would provide a legal definition for dyslexia, which causes difficulty in acquiring and processing language.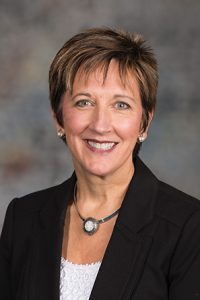 Dyslexia currently is included as a specific learning disability in state law, but it is not defined. Introduced by Lincoln Sen. Patty Pansing Brooks, LB645 would define dyslexia, in part, as a learning disability with a neurobiological origin that is characterized by difficulty with accurate or fluent word recognition and by poor spelling and decoding abilities.
Pansing Brooks said adding the definition to state statute would send a clear message that dyslexia is a specific learning disability that needs attention.
"It is my hope that LB645 will be the first step in a more ambitious effort to later provide assessments and early intervention to improve reading outcomes for our kids in the state of Nebraska."
Sen. Lou Ann Linehan of Elkhorn supported the bill, saying it is a small step toward ensuring that schools identify dyslexic students early and give them the help they need.
"Most kids that have difficulty reading — if they are exposed to intensive phonics early — will do quite well," she said.
Senators adopted a technical amendment and then voted 32-0 to advance the bill to select file.