Injunctions for hybrid seed corn violations advanced
A restraining order or injunction could be imposed against anyone who sells or represents corn seed as a hybrid variety that does not meet identity standards under a bill advanced from general file March 30.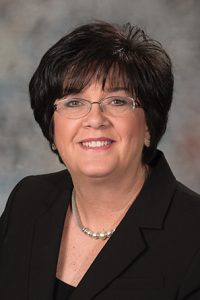 Under LB276, introduced by Sen. Joni Albrecht of Thurston, anyone violating that prohibition would be guilty of a Class III misdemeanor. In addition to the criminal penalty, a district court in the county where the violation occurs would have jurisdiction to grant a restraining order or a temporary, permanent or mandatory injunction against that person.
The bill would assign the attorney general or county attorney in the county where the violation occurs — when notified of violations by the director of the state Department of Agriculture — to pursue criminal and civil action.
Albrecht said the bill also would clarify the definition of hybrid seed corn and the process of cross fertilization as it relates to hybrid seed corn. The current definition of hybrid seed corn has been in place since the 1930s, she added.
"Some of the methods listed in the current statute have fallen out of favor while others have emerged," Albrecht said.
Sen. Paul Schumacher of Columbus questioned whether the bill was imposing an unfunded mandate on counties by requiring county attorneys to pursue injunctions. He said the bill is an example — albeit a small one — of how the Legislature can increase a county's expenses, forcing it to raise property taxes.
"If this is a state concern, then shouldn't the state pay the bill for injunctive action?" he said.
Lawmakers adopted a technical amendment and then advanced the bill to select file 39-0.