Family visitation rights advanced
Lawmakers advanced a bill from general file March 28 that would ensure that family members have access to loved ones under the care of a caregiver or health care facility.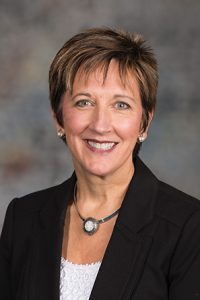 LB122, introduced by Lincoln Sen. Patty Pansing Brooks, would prohibit caregivers from arbitrarily denying visitation to family members of individuals under in-home or nursing home care.
Pansing Brooks said the bill is designed to help family members stay in contact when one of them becomes ill or incapacitated. It would help family members guard against abuse, ensure access and protect each other, she said.
"The thought of someone in a position of power denying us access to a family member would be unthinkable for most of us; however, it is something that happens far too often," Pansing Brooks said.
If a family member is denied visitation, he or she could petition the court to compel visitation unless the court finds that visitation is not in the individual's best interests or the individual communicates a desire to not have visitation with the petitioner.
A Judiciary Committee amendment, adopted 32-0, expanded the bill's definition of family members eligible to petition a court to include a spouse, adult child, adult grandchild, parent, grandparent, sibling, aunt, uncle, niece, nephew, cousin or domestic partner.
The amendment also clarified that any petition to compel visitation would be filed in county court, which typically has jurisdiction in similar legal matters.
Omaha Sen. Bob Krist supported the bill, saying it addresses a growing problem and would protect families.
"Elder abuse and this kind of chasm built between an individual and their family is horrific," he said. "This is happening right here in Nebraska and it is sad because it causes a rift between families."
Senators advanced the bill to select file on a 33-0 vote.