Solitary confinement process questioned
Members of the Judiciary Committee heard testimony March 22 on a bill that would make several changes to state Department of Correctional Services procedures for inmates in solitary confinement.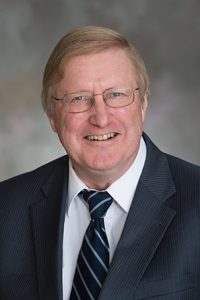 LB560, introduced by Columbus Sen. Paul Schumacher, would prevent the department from placing a member of a vulnerable population in restrictive housing. Vulnerable populations would include any inmate who is 18 years of age or younger, pregnant or diagnosed with a serious mental illness.
These inmates could be temporarily placed in immediate segregation to protect staff, other inmates or inmates awaiting classification as a vulnerable population member.
Schumacher said Nebraska has disproportionately high solitary confinement rates compared with other states. It is only a matter of time before the department's consideration of inmates' civil rights is challenged in court, he said.
"We've been down this road several times and we know where we're at," he said. "[We need to] step up and try to do what we can to avert an inevitable legal challenge because we are not doing what we should to address this issue."
The bill also would establish a procedure for an inmate to seek judicial review of his or her solitary confinement after spending at least 90 days confined in a calendar year. The review would be conducted in district court in the county where the correctional facility is located.
Finally, the bill would redefine solitary confinement to include at least two hours of outside-of-cell activity. Currently, only one hour is required.
State Ombudsman Marshall Lux testified in support of the bill. He said the department currently has full discretion regarding which inmates are placed in restrictive housing. Progress has been made by the department, Lux said, but the goal of reforming the system's handling of solitary confinement remains unmet.
"Our office has been struggling for many years to encourage the Department of Correctional Services to reform its practices with regard to the use of solitary confinement," he said. "Absolute discretion often leads to arbitrary decision making and questionable results."
Scott Frakes, director of the Department of Correctional Services, opposed the bill. He said the ability to place inmates in restrictive housing is a vital tool to protect the safety of correctional staff and inmates. Not enough time has passed, Frakes said, for the benefits of reforms approved in 2015 to come to fruition.
"I have serious concerns about the provisions of the bill and my ability to safely manage our correctional facilities [if it were passed]," he said. "I must have the ability to place an individual that presents a significant risk in segregated housing so that I can assess that risk."
The committee took no immediate action on the bill.