Dental assistant licensure approved
Nebraska dental assistants have the option of becoming licensed under a bill given final approval March 23.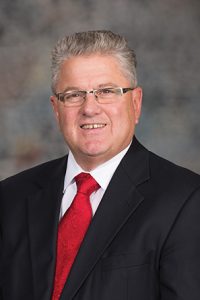 Introduced by Seward Sen. Mark Kolterman, LB18 creates a new category of licensed dental assistant. Licensure is optional under the bill, which also creates the position of expanded function dental assistant.
A licensed dental assistant applicant must be a graduate of an accredited dental assisting program or have performed a minimum of 1,500 hours of dental assisting. Passage of an exam and completion of continuing education also are required.
Under the indirect supervision of a licensed dentist, a licensed dental assistant is authorized to perform coronal polishing, take dental impressions and x-rays and monitor and administer nitrous oxide analgesia.
In addition to creating the position of licensed dental assistant, the bill provides the option for credentialing in expanded duties for licensed dental assistants, dental hygienists and public health hygienists.
The bill passed on a 46-0 vote and becomes operative Jan. 1, 2018.