Security law updates advanced
A bill that would make updates to security law advanced from general file March 21.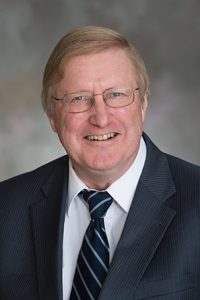 LB148, sponsored by Columbus Sen. Paul Schumacher, is based on recommendations from an interim study in 2016 and would make numerous changes to the Nebraska Securities Act.
Schumacher said state law regulating securities – which regulate how businesses raise money through stock sales – has not been systematically updated since 1965. Stakeholders met monthly in order to work on the proposal, he said, with a goal of reducing regulatory complexity, encouraging capital formation and enhancing investor protections.
"[This bill] is an update of our security laws and hopefully it will take us into the future in a way that is consistent with the needs of business and also the revised federal laws that have happened over the years," Schumacher said.
Current law excludes from the securities act individuals with no place of business in the state who effect transactions exclusively with other broker-dealers, specified types of financial institutions and other institutional buyers. The bill would add credit unions to the list of entities to which sales could be made without triggering registration requirements.
Among numerous technical changes and updates, the bill also would:
• update references to federal securities acts and regulations;
• authorize the director of the state Department of Banking and Finance to issue a notice of abandonment if an applicant for registration fails to respond to a notice within 100 days; and
• authorize the department to deny, suspend or revoke the registration of a broker-dealer, issuer-dealer, agent, investment adviser or investment adviser representative if the director finds that such person meets any one of 12 listed criteria.
Schumacher offered an amendment, adopted 41-0, that added provisions of LB187. The provisions would increase from $250,000 to $750,000 the cap on proceeds from all sales of securities by an issuer under a registration exemption for small offerings.
The amendment would allow the department to increase the amount in the future, which Schumacher said would remove the need for the Legislature to take up the issue on a regular basis due to inflation.
The amendment also would specify that a security issued through an exempted transaction would not be considered a security for purposes of determining professional malpractice insurance premiums.
"Hopefully, this will encourage our professionals in accounting and law and finance – particularly in rural Nebraska – not to shy away from starting and helping to start businesses using a small issuance of equity credit," Schumacher said.
The bill advanced to select file on a 36-0 vote.