Judicial discretion requested before driver license revocation
Judges could sentence probation instead of driver license revocation in some cases under a bill discussed by the Transportation and Telecommunications Committee Feb. 14.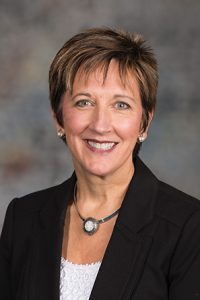 Operating a motor vehicle during a period of revocation is a Class II misdemeanor, punishable by up to six months in prison, a $1,000 fine, or both. A person convicted of such an offense also must relinquish his or her driver license for one year.
LB70, introduced by Lincoln Sen. Patty Pansing Brooks, would provide judges flexibility in imposing a sentence of probation in lieu of automatic revocation of the driver license for a person convicted of driving with a revoked license. If a judge chooses to not impose a sentence of probation, the person's driver license automatically would be revoked.
Pansing Brooks said some people will take a chance and drive on a revoked license to get to work or drive their kids to school. The bill, she said, would remove a major barrier to people making positive changes in their lives.
"[LB70] is not done to 'reward' a person for driving on a revoked license," she said. "It does, however, address the reality that people need to drive to be productive members of society."
Bethany Heirigs, a public defender in Douglas County, testified in support of the bill. She said a 2015 Nebraska Supreme Court decision removing judicial discretion in this matter has made it difficult for her clients to drive to work and appear in court.
"Public transportation in Omaha is not the best. It can take one hour to travel from north Omaha to the Douglas County courthouse by bus," she said. "Passing this bill will address a lot of the issues my clients have."
No one testified in opposition to the bill and the committee took no immediate action on it.