School aid certification delay discussed
Lawmakers debated a bill Jan. 30 that would delay the deadline for certifying state aid, budget authority and applicable allowable reserve percentages for state aid to schools.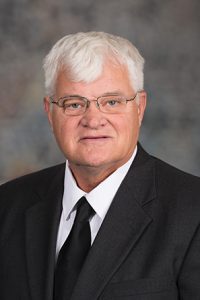 LB119, introduced by Sen. Mike Groene of North Platte, would delay the deadline from March 1 to June 1 for 2017 only. The later date would allow the Legislature to make adjustments as it considers options for addressing the state's budget shortfall.
"This procedure is required so that we do not reach that required deadline before this body has adopted a strategy for addressing the current fiscal crisis and identifying what role state aid will play in helping us to resolve that crisis," he said.
Groene said such a delay has been used at least 15 times since the Tax Equity and Educational Opportunities Support Act (TEEOSA), which provides state aid to schools, was created in 1990. At the same time, he acknowledged that the delay could create problems for school boards as they hire teachers for the upcoming school year.
"I realize that whenever the certification dates are pushed back it creates a degree of uncertainty for school boards as they negotiate employment contracts with teachers for the following year," Groene said. "But we need to ensure we have the time necessary to complete the process of identifying how much revenue is available for state aid in TEEOSA."
The Legislature adjourned for the day before voting on the bill, but debate on the measure will continue tomorrow.