Parental involvement for high-ability learners proposed
Some school districts would be required to establish focus groups for high-ability learners under a bill heard by the Education Committee Jan. 23.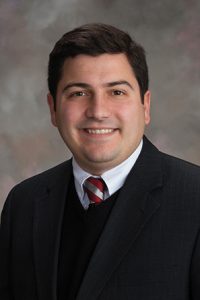 LB103, introduced by Sen. John Murante of Gretna, would require each school district in a learning community that offers an accelerated or differentiated curriculum program to create a high-ability learners focus group.
The focus groups would consist of teachers, parents and administrators and also may include representatives from organizations that advocate for meeting the educational needs of high-ability learners. The groups would look for ways that parents and students can play a role in their district's accelerated or differentiated curriculum program and study issues related to high-ability learners.
The bill would require school districts to provide the focus groups with the district's criteria for identifying students with high ability and the number of those students participating in accelerated programs. It also would require districts to disclose how much they spend on programs for high-ability learners.
Murante introduced the bill after meeting with a group of parents from Millard Public Schools, one of the 11 member districts in the Learning Community of Douglas and Sarpy Counties. Not enough information about accelerated learning programs in the district's schools is available to parents, he said. This makes it difficult for them to assess the quality of a school's accelerated program when choosing which elementary, middle or high school their child will attend.
"The language in the bill centralizes the role of the parent by creating the focus group and reinforces the importance of making sure programs are adequately carried out so that our high-achieving kids can succeed," he said.
Carlos Castillo, whose daughter attends Millard Public Schools, spoke in support of the bill. He said parents of high-ability learners approached the school's administration and asked for regular meetings to discuss the district's accelerated programs and request better access to information on those programs. They were not satisfied with the administration's response, Castillo said.
"Here you have a group of parents who are begging to be involved in high-ability learning and we can't find a way to do it," he said. "That, as a parent, seems to me a bit ludicrous."
Kristen Job, a Westside Community Schools high-ability learning teacher, also testified in support of the bill. Job, speaking on behalf of the Nebraska Association for the Gifted, said the proposed focus group is not meant to be a complaint group but rather a grassroots effort to support schools and advocate for the needs of high-ability learners. She said this is especially important at a time when the high-ability learning director position at the state Department of Education is vacant due to budget cuts.
"This focus group would help provide a voice for stakeholders in high-ability education and a chance to come together, learn from one another and support each other in our endeavor to protect funding and support for our high-ability learners."
No one testified in opposition to the bill and the committee took no immediate action on it.