Bill would require payment of penalties prior to candidacy
The resolution of civil sanctions would be required of candidates for public office under a bill heard by the Government, Military and Veterans Affairs Committee Jan. 18.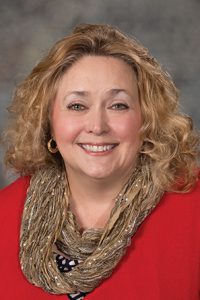 Under LB85, introduced by Bellevue Sen. Carol Blood, any person with outstanding late filing fees or civil penalties issued by the Nebraska Accountability and Disclosure Commission (NADC) would be prohibited from filing for election to public office.
Blood said candidates for public office should be held to a higher standard.
"Elected officials' salaries are paid by the public and these jobs place us in a position of public trust," she said. "When we address issues such as nonpayment of NADC fines, we continue to foster an ethical and moral culture that also expresses that certain behaviors have consequences."
The bill also would prohibit a person with outstanding civil penalties from appointment to any elected or appointed office. Blood had prepared an amendment that would narrow the scope of the bill to pertain only to outstanding civil penalties, not late filing fees.
Bill O'Donnell of Bellevue supported the bill. When a candidate disregards legal sanctions, he said, it tells voters that a candidate believes he or she is above the law.
"Anyone elected to office has a moral and ethical obligation to the electorate that his or her candidacy reflects the highest honor, integrity and adherence to the law," O'Donnell said. "People aren't perfect, but it doesn't mean voters should have to accept behaviors or actions that disregard the rule of law and accountability."
NADC Executive Director Frank Daley also testified in support of the bill.
"[LB85] provides the Nebraska Accountability and Disclosure Commission an additional tool to collect civil penalties and helps us to avoid the expense of engaging in litigation and collection activities," he said.
There was no opposition to the bill and the committee took no immediate action on it.