Savings account for first-time home buyers proposed
The Revenue Committee heard a bill Jan. 18 that would allow first-time home buyers in Nebraska to deposit money in a dedicated, tax-advantaged savings account.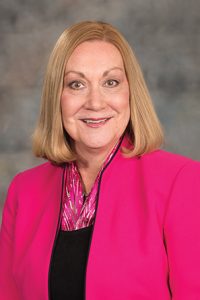 LB15, introduced by Omaha Sen. Joni Craighead, would allow individuals, or those filing a joint income tax return, to open a first-time home buyer savings account at a Nebraska financial institution. Earned interest and other income in the account would not be subject to Nebraska income tax as long as the money is used to pay for the purchase and closing costs of a single-family home in the state.
Craighead said the bill would enable parents and grandparents to set aside money for their children or grandchildren to buy their first home.
"The bill would create not only a tax incentive for becoming a first-time home buyer in our state," she said, "but would have extending benefits to the real estate, banking and financial industries of Nebraska."
Beginning Jan. 1, 2018, individuals could contribute up to $14,000 per year to the account, and those filing a joint tax return could contribute up to $28,000 per year. Total contributions per year would be limited to $50,000, and the account would be capped at $150,000.
All contributions to the account would be post-tax. For state income tax purposes, an account holder's federal adjusted gross income would be reduced by the amount of earned interest or other income in the account.
Arla Meyer, a managing broker at Woods Bros Realty in Lincoln, testified in support of the bill. She said the measure would encourage young people to buy homes at a time when home ownership in Nebraska is at a 50-year low. She said the proposal would induce millennials to stay in Nebraska instead of moving to states that have incentives for first-time home buyers.
"We have to have something that's going to keep [millennials] here and want to stay here in Nebraska instead of going other places that may offer these incentives," she said.
Real estate transactions also help drive the state's economy, Meyer said. The typical home sale generates more than $13,000 for agents, brokers, appraisers, inspectors and repairmen, she said, and people typically spend $4,500 on furniture and appliances when they buy a new home.
Gene Brake, representing the Nebraska Realtors Association, also supported the bill. He compared the proposed savings account to a 529 savings account, which gives parents, grandparents and others the ability to deposit money in a tax-advantaged account to be used for a child's education. He said allowing such contributions could help young Nebraskans afford their first home.
"I think this is a great opportunity to help young folks get involved in real estate," he said.
No one spoke in opposition to the bill and the committee took no immediate action on it.