Bill would remove acupuncture referral requirement
A bill heard Jan. 18 by the Health and Human Services Committee would remove a requirement that an individual receive a referral from a medical practitioner before seeking services from a licensed acupuncturist.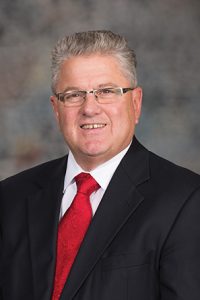 Under current law, a patient must obtain a letter of referral from a medical practitioner within a 90-day period prior to seeking services from an acupuncturist.
Seward Sen. Mark Kolterman, sponsor of LB19, said a recent state review determined that the requirement serves no public safety interest and should be removed.
"LB19 simply codifies in statute the findings of the [review] report," he said.
Under the bill a licensed acupuncturist instead would be required to refer a patient to an appropriate practitioner if his or her symptoms were beyond the training, experience or competence of the acupuncturist.
Donna Huber, a licensed acupuncturist and representative of the Nebraska Acupuncture and Oriental Medicine Association, testified in support of the bill. The state currently has stringent licensure requirements for acupuncture practitioners, she said, adding that referral by a doctor does not make treatment safer, only more expensive.
"This [bill] is standard language adopted in other states and that we are trying to make uniform," Huber said. "We are committed to making acupuncture accessible, affordable and above all safe."
No one testified in opposition and the committee took no immediate action on LB19.