Omnibus criminal justice reform bill approved
A measure that will enact a variety of criminal justice programs and other reforms passed the final round of debate June 1.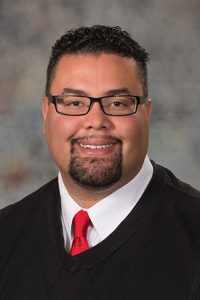 LB50, sponsored by Omaha Sen. Justin Wayne, creates several programs intended to improve the state's criminal justice system, including a program to expand problem-solving courts, a pilot program to establish parole-violation residential housing and a probationer incentive program.
The bill also includes provisions Wayne's LB352 related to habitual criminal enhancement and parole eligibility.
Under those provisions, an offender who is serving a maximum sentence up to 20 years will be parole eligible at least two years prior to their mandatory discharge date and an individual serving a sentence over 20 years will be parole eligible after serving 80 percent of the term prior to their mandatory discharge date.
The bill sets the mandatory minimum term for a habitual offender at three years and the maximum term will be no more than the maximum term given or twenty years — whichever is greater — for qualified offenders. Individuals who have committed offenses related to firearms, violence or sex crimes are excluded from those provisions.
LB50 also contains the provisions of more than a dozen other bills related to criminal penalties, parole and probation and requires that two criminal defense attorneys with at least 10 years experience be appointed by the governor to the newly created Nebraska Sentencing Reform Task Force.
Lawmakers voted 34-15 to pass the measure.