Revenue omnibus bill clears final round
Lawmakers passed a bill June 1 that includes more than two dozen revenue-related measures.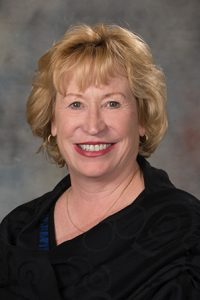 As amended, LB727, sponsored by Elkhorn Sen. Lou Ann Linehan, creates a state income tax credit for retail dealers that sell biodiesel, allows certain waste treatment and disposal facilities to qualify for tax incentives under the ImagiNE Nebraska Act and directs taxes collected on aircraft sales to a fund used to build, repair or improve infrastructure at Nebraska's public-use airports.
Additionally, the bill imposes a tax on electronic nicotine delivery systems, allows for the creation of special retail districts where transactions are subject to a reduced state sales tax rate and authorizes the state highway commission to issue bonds to accelerate completion of highway construction projects.
LB727 also updates Nebraska's tax sale certificate process to help prevent "equity theft" by requiring the grantee of a tax deed to pay any surplus — calculated using either the property's sale price or its assessed value — to the property's previous owner.
The state Department of Revenue estimates that the bill will reduce state general fund revenue by $93.3 million from fiscal year 2023-24 to FY2027-28.
LB727 passed on a vote of 46-0 and takes effect immediately.