Vaping excise tax proposed
The Revenue Committee heard testimony Feb. 22 on a proposal to impose a state excise tax on vaping products.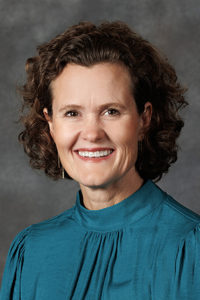 LB584, as introduced by Sen. Jana Hughes of Seward, would impose a tax on the selling or dealing of electronic nicotine delivery systems at a rate of 5 cents per milliliter of consumable material beginning July 1, 2023.
Hughes said she would introduce an amendment that instead would tax those materials based on their wholesale price to make the bill easier for retailers to implement.
She said the use of electronic cigarettes has "exploded" among Nebraska youth in recent years, reversing decades of progress in reducing underage nicotine use. Increasing the price of vaping products could discourage teenage use, as it has for cigarettes, Hughes said.
The state Department of Revenue estimates that the bill would increase state general fund revenue by $1.3 million in fiscal year 2023-24 and $1.5 million in FY2024-25.
Seth Ford, superintendent at Centennial Public School, testified in support of LB584. He said student vaping has become a significant problem in the past few years, forcing schools to install special detectors in bathrooms and buy software that tracks when students leave and return to class.
Laura McDougall, director of the Four Corners Health Department, testified in support of the bill on behalf of Friends of Public Health. In a 2021 survey of Nebraska high school students, she said, approximately 34 percent reported that they had tried vaping, and 15 percent reported vaping at least once a month.
McDougal said tax increases deter initiation to and reduce tobacco use among youth and young adults, and she recommended that lawmakers tax vaping products at the same rate as tobacco products.
Sarah Linden, owner of Generation V, testified in opposition to LB584 on behalf of the Nebraska Vape Vendors Association. She said the proposed excise tax would make it more expensive for adult smokers to switch to a less harmful product than cigarettes while doing little to reduce vaping among teens, who generally use low-cost products.
The committee took no immediate action on the bill.