Bill would clarify SID requirements
The Urban Affairs Committee heard testimony Jan. 24 on a bill that would update state law relating to sanitary and improvement district regulations when an SID is located just outside the corporate boundaries of a municipality, known as a city's extraterritorial zoning jurisdiction, or ETJ.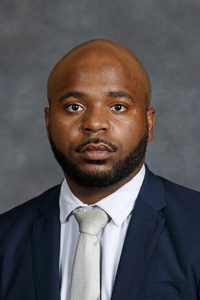 LB246, introduced by Omaha Sen. Terrell McKinney, would require an SID located within a city's ETJ to comply with the comprehensive development plan, affordable housing action plan, municipal zoning regulations and any other reasonable planning requirements established by the municipality.
Under the bill, an SID located within the ETJ of multiple municipalities would be subject to the regulations of the municipality with the largest population according to the most recent census data.
McKinney said his proposal would give cities the power to require affordable housing options in new SID developments that likely will become part of those municipalities through annexation as the cities grow.
"We have an affordable housing crisis in our state," he said. "We have to make sure we are building a community for everyone."
Christy Abraham, representing the League of Nebraska Municipalities, testified in support of LB246. SIDs often are formed with the intention of being annexed by the nearby city, she said, and the bill would ensure that SIDs already are complying with the regulations of that municipality.
"What this bill is trying to do is just make clear in [state law] that if you are an SID that is in the ETJ, some of these zoning and other provisions need to be consistent with the city itself," Abraham said.
Testifying in opposition to the bill was Welcome Home representative Jason Thiellen. He said a recent study commissioned by the National Home Builders Found that 23.8 percent of the cost of a newly constructed home is due to government regulations. Requiring SIDs to abide by a city's affordable housing action plan, which currently is undefined in state law, would affect the overall cost of a home for buyers, he said.
"In our opinion, undefined regulations create uncertainty," Thiellen said. "Creating uncertainty in our marketplace, particularly as it relates to housing, just increases the cost and the unaffordability of housing."
The committee took no immediate action on LB246.